[Ex-in-ist-ery]
Xynisteri is a white wine grape variety that is indigenous to Cyprus and is the main white wine variety of the island, covering approx 33% of the islands vineyards. Making both light and crisp white wines, it is often used in rosé wines and together with Mavro is used to make Commandaria (dessert wine), and is also used for the production of Zivania (local spirit).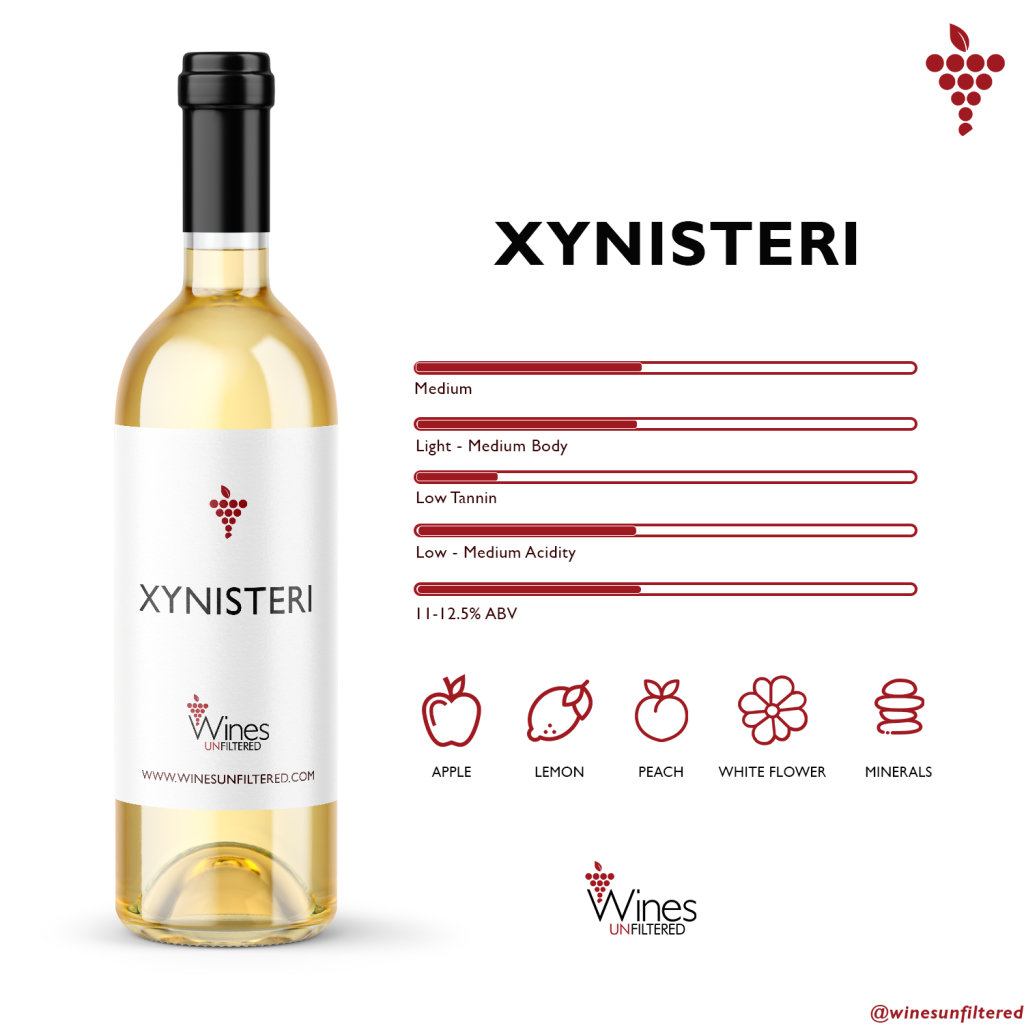 Xynisteri loves higher altitudes and cooler climates to enhace this varieties fruits. Xynisteri, which translates to "little acid" because wines made from the grape need acidity correction, which the Cypriot law allows. It is commonly produced as a single varietal and/ or blended with small amounts of Sauvignon Blanc, Semillion, or Muscat to add aromas and flavour.
Producing wines that are pale to medium lemon with characters of apples, citrus (lemon), peaches and white plum, most Xynisteri wines are best enjoyed young but some can age well for 2-3 years surprisingly. Sometimes aged in oak, these Xynisteri wines will have an added spice and nuttier tastes on the palatte. Most recently Cyprus winesmakers such as Nelion Winery and Kalamos Winery have produced beautiful Xynisteri wines ages in Acacia Oak, giving a more textured mouthfeel – roundier and creamier, adding floral notes and a touch of toast/ woody flavours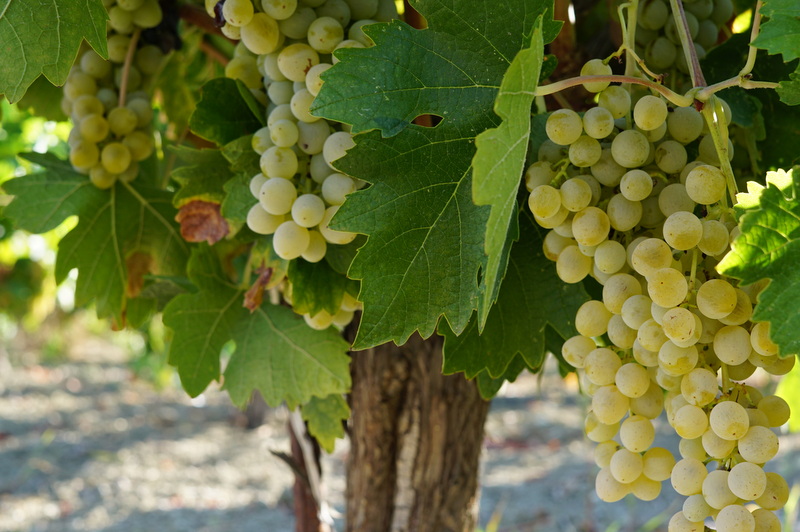 Described by Wine-Pages critic Tom Cannavan as "Serious, Chablis-style wine
As the most popular indigenous variety on the island you can bet your money that every winery offers atleast one Xynisteri wine in their portfolio, each adding their own 'twist' or touch on the variety!
With various characteristic of the grape variety being brought to life with single vineyards, oak maturation (from Commandaria barrels (Tsiakkas Winery) to Acacia barrrels (mentioned above), battonage, pre-fermentation cold soak (Kyperounda Winery was the first to introduce this), blending with other varieties, fermenting in Numbold cement egg tank (Tethys SV by Andreas Kyrianou) blending two micro terroirs (Kyperounda Winery)…
The possibilites of Xynisteri are truly endless and it goes without saying that no two Cyprus Xynisteri wines are the same!
Food pairings include: Seafood, White Meats, Pastas, Salads, Light Cheeses and some asian dishes too.