There no doubt about it that the wine industry, worldwide – not just Cyprus, is still very much a male dominated industry. However, from winemakers to sommeliers slowly the number of women that are stepping up into the Cyprus wine world is growing and making an impact on not only the industry, but the island too.
As a female and wine lover myself, one that is keen on women empowerment, I felt more than compelled the need to honour, celebrate and promote the women on the island that are leading the way for the future of wine.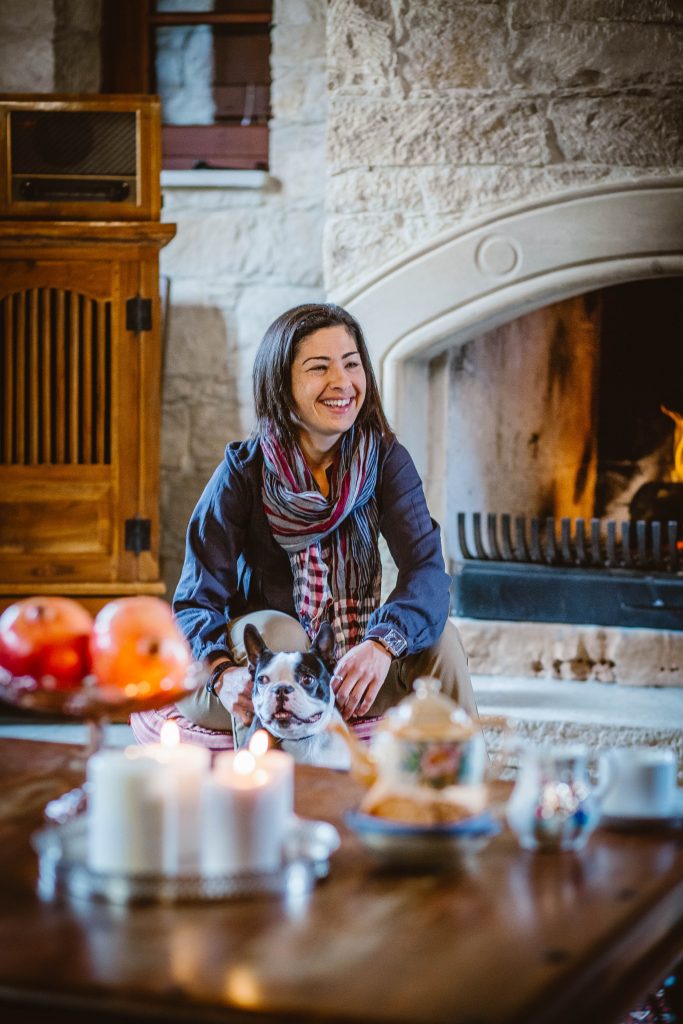 So what better way to start this blog series, than with Rebecca Argyrides from Argyrides Winery, who is not only a winemaker but also the owner of Argyrides Winery in Vasa, Limassol, and runs the family winery with the help of her mother and sister too.
Q: How long have you been interested in wines?
I became interested in wines when my father started this boutique winery [Argyrides Winery] with a production of 2000 bottles a year. It was his hobby, and we as a family enjoyed it with him. But my real interest in wine started a few years after when I started working the winery with him. In fact, I didn't really grasp the subject until I felt I understood its production better. When I understood it, I was interested in it.
Q: Have you studied Wines/ Oenology? If so, where and when?
I have not had the opportunity to study it at college level, I followed seminars, read books and educated myself through consultants mostly, but hands on experience cannot be replaced by many things, that was more of an experience for me.
Q: How did you get into the industry? What was your first wine related job?
With a marketing education and masters in Design studies, coming back to Cyprus was difficult in the job sector. So I decided to join my dad in an upcoming effort to grow the winery into a small business, even though the winery still remains boutique and today produces 40,000 bottles a year.
Q; Describe your current position/ job and where you are working?
Today I manage the winery and its vineyards through all of its angles really. We are a small team, so we do many things together, I find myself assisting the team hands on, many times in the vineyard and winery productions too. I enjoy it more actually than the office and paperwork that I'm obliged to go through as well all day. Haha!
Q: What's been your biggest achievement to date?
Achievement for the whole family, really for the three Argyrides ladies, has been completing the vision of my dad's investment in the winery and its vineyards. Completion of the business venue and reception room, construction of this 200 year old building and reaching our full capacity in production from our own vineyards.
Q: What is it like to be a female in a male-dominated industry? It has been interesting! For example, there used to be the element of surprise especially in meetings.
In some cases, it wasn't easy, but we were fortunate to have the support of certain associates. Saying that, it has been easier recently maybe in the last 5-6 years since more women have finally arrived, helping to make a difference.
Q: Who has been your biggest influence/inspiration in the industry (male or female)?
He's not going to like me saying this but our consultant, has been by our side for 20 years approximately. My team, and many of my associates, actually! If I start naming them I might miss some and that wouldn't be right but they know who they are. But my greatest inspiration: I would say when we get to see happy faces around our wines. Our people, who appreciate what we do and who understand the hard work that goes into each bottle.
Q: Do you think women make wine differently, or make different wine from men? If so, how?
Mmm, I don't know, I don't think we make different wine, we may make wine differently. I think our visitors, your viewers/ readers should answer that, I'm not the one to say really.
Q: What would you say to any women interested in joining the wine industry?
Welcome!
Along with the help of her mother and sister who also play a vital part in the winery, especially in all decisions made for the winery as active directors of the company. They also have an active role in tastings, entertainment and harvest, wherever there is need for more hands. All tasting platters, winery deco for packaging and events are their talent, and her sister is a WSET3 graduate so she assists whenever she is not at her full time job.
Argyrides Winery is open for tastings and tours for bookings and more information, call 25945999 or visit https://argyrideswinery.com/