'Tis the season' for festive Christmas desserts, the more – the merrier.  Mouth-watering sweets complete any meal, let alone your Christmas Day feast.
Desserts are usually paired with sweet wine. But a thoughtful pairing can make the pudding all the more enjoyable.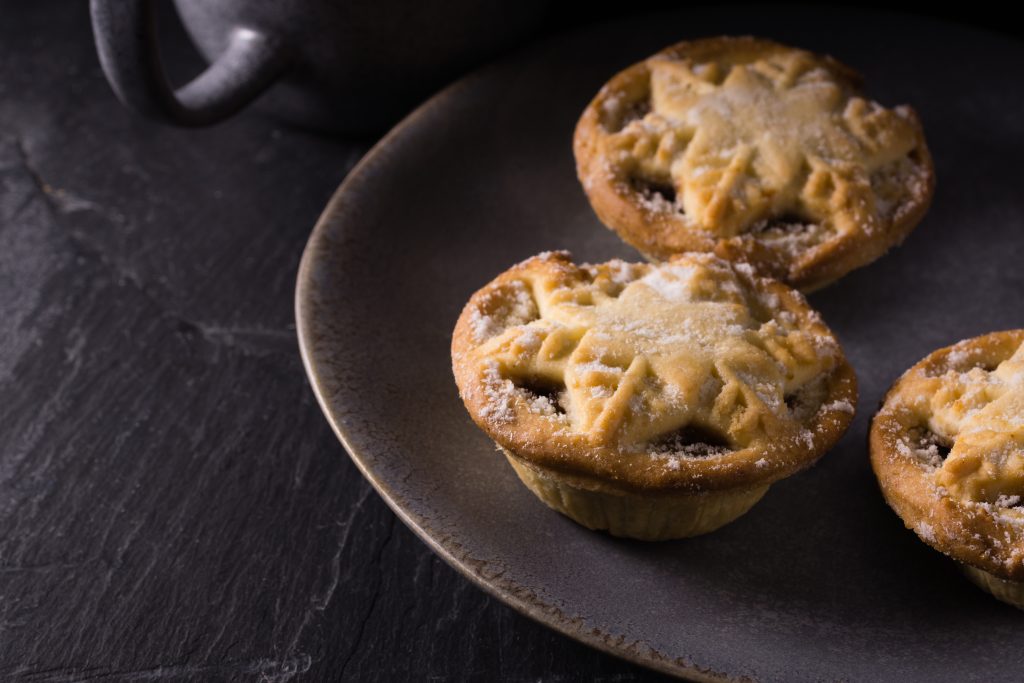 Mince pies
Mince pies, along with Christmas pudding and Christmas cake contain a lot of vine fruits and warm spices so you could drink much the same sort of wine with all of them. However, tradition obviously plays a part in terms of what most people expect, and they do pair particularly well with fortified wines like Commandaria, Port, Sherry and Madeira – and Commandaria too!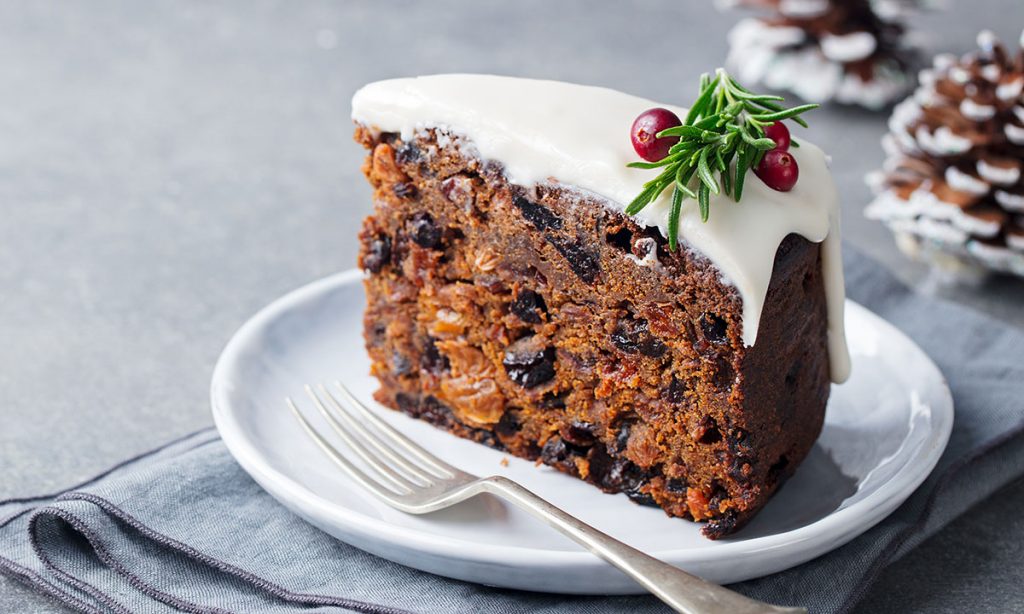 Rich fruit Cake – in dark rum – coated with marzipan
This cake is perfect for fortified Commandaria.  Other wines to pair with mince pies and rich fruit cake include Sweet Sherry – again a traditional pairing or Sweet Madeira – less traditional than sherry, but just as delicious. Tawny port, you may be used to drinking a ruby port like a Late Bottled Vintage but why not try a nutty 10-Year-Old Tawny for a change?  Sweet Port-like wines from the south of France like Banyuls, Rivesaltes and Maury – maybe a little harder to track down but ideal if you want something different.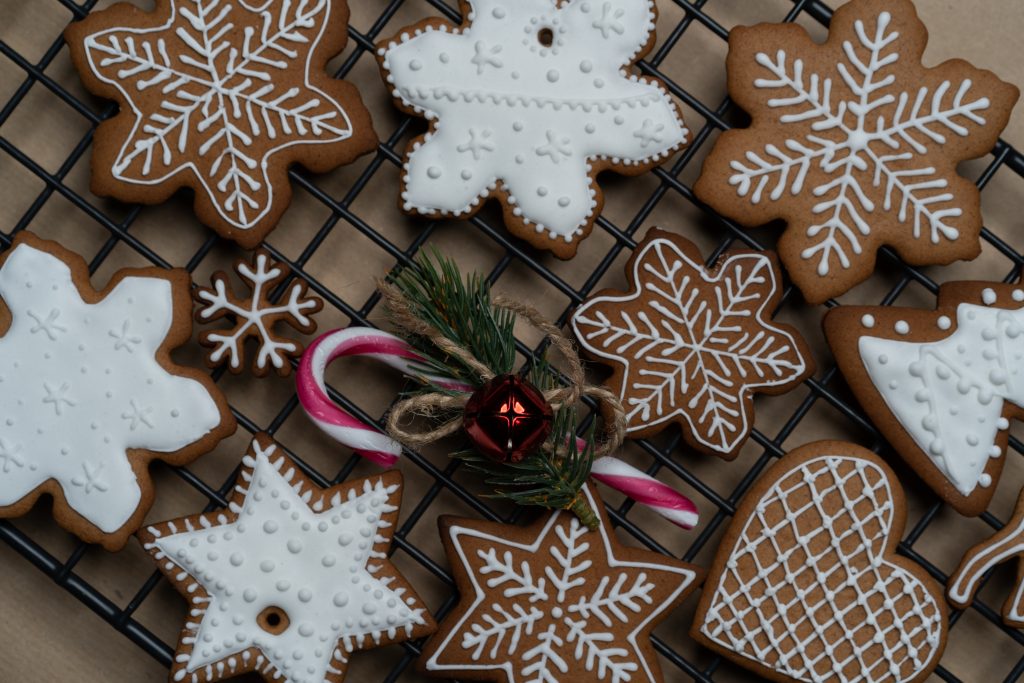 Gingerbread Cookies
If you're not much of a dessert lover – maybe you can't resist a little gingerbread cookie or gingersnaps after your feast instead! Packed with warm spices these types of flavours a red wine with a little bit of spice of its own like a Barolo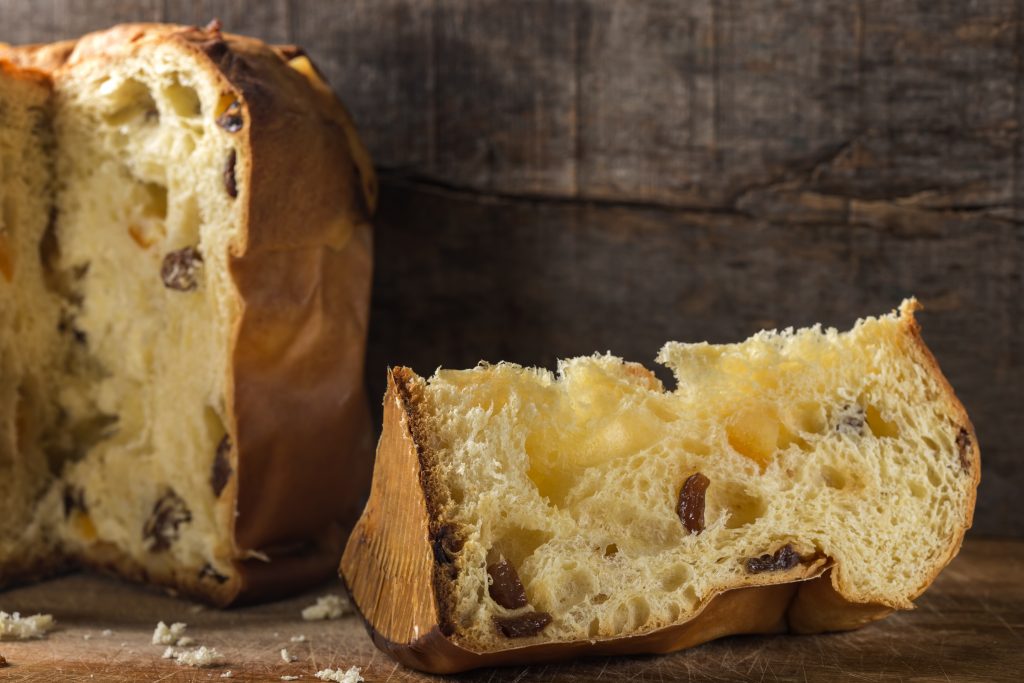 Panettone or Stollen
These Christmas classics are based on a type of bread dought and filled with dried fruit. While the panettone is larger and more aerated, the stollen is denser and includes marzipan and icing sugar too. Serve them with mascarpone or cream and wash down with a Moscato d'Asti – slightly sparkling, low in alcohol and based on the Italian Muscat grape is just what you need! Prefer something richer and sweeter? Try your stollen with a glass of Tokaji Aszu that'll compliment the almond flavours perfectly.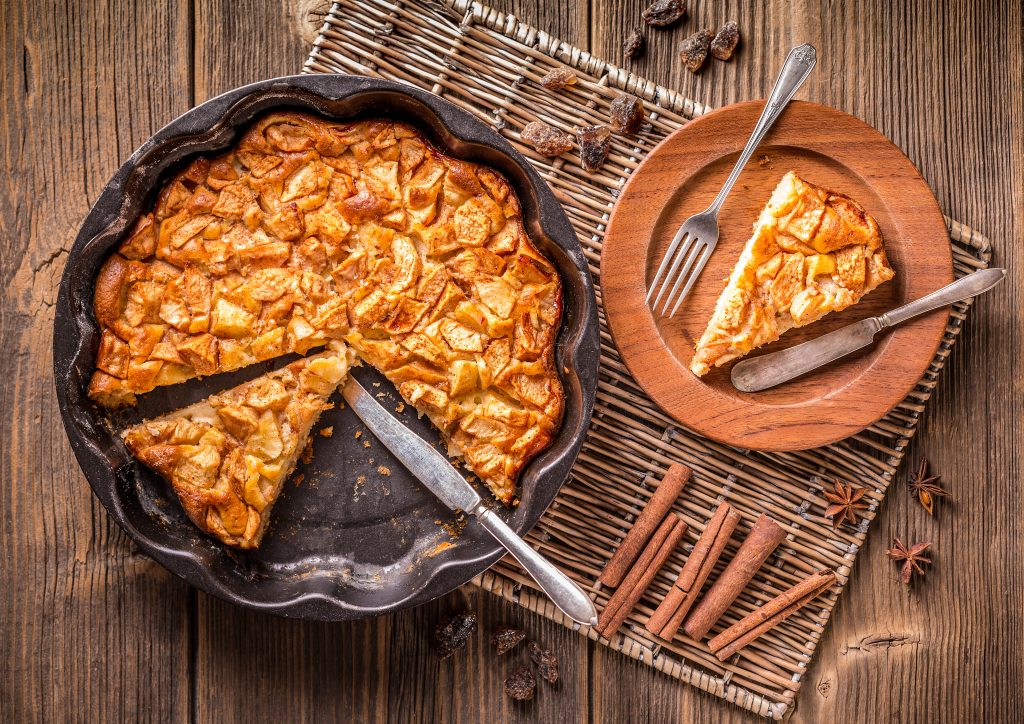 Apple pie
Apple pie can pair with a lot of dessert wines, from light to fizzy to super sweet and caramel like. Muscat seems to be a wise choice. Guests are likely feeling full of food and alcohol, so a low alcohol wine is not a bad idea. Muscat has nice fruity tones that pair well with the buttery crust and tartness of an apple pie.
Other alternatives include a bubbly Moscato d' Asti – lightly sparkling, lightly sweet low alcohol at 5.5% or a sweet Gewürztraminer from Alsace Vendange Tardive.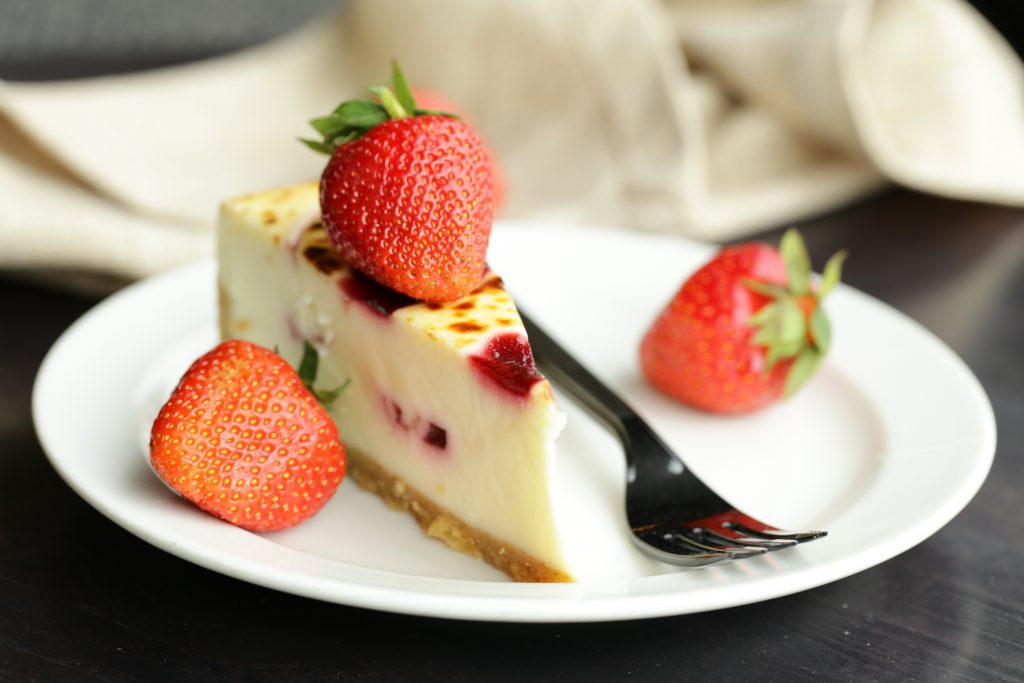 Cheesecake
The most useful clue to the kind of wine that works with cheesecake is to think of the toppings and flavourings that are used in the cheesecake recipes rather than the base. Sweet Muscat is able to bring out the flavors of both components, leaving you with a superior overall taste. Muscat wine is famous for its sweet flavors of peach, orange blossom and nectarine. With its sweet, low alcohol content, and refreshing flavor makes it a perfect dessert wine.
German Riesling wine has a very sweet taste while still containing a touch of tartness, and because of its high levels of acidity, it is widely known for its strong aromas. This light-sweet flavour and texture has made it an ideal pair to any cheesecake as it smoothes out the denseness of the cake.