You'll think your eyes are deceiving you when you see a 'Blue Wine' for the very first time. Yes, the name is as it states, Blue! Despite its artificial looking appearance and similar to that to like a drink out of the '90s (blue raspberry slushie or WKD) the strange colour is in fact natural.
Blue wine can be fermented using a combination of red and white grapes. The natural blue hue is created from anthocyanin, a pigment found in the skin of the grape, and a dye called indigotine which is extracted from plants. However according to EU law, it cannot be called 'wine' even though it's made from grapes using a similar process.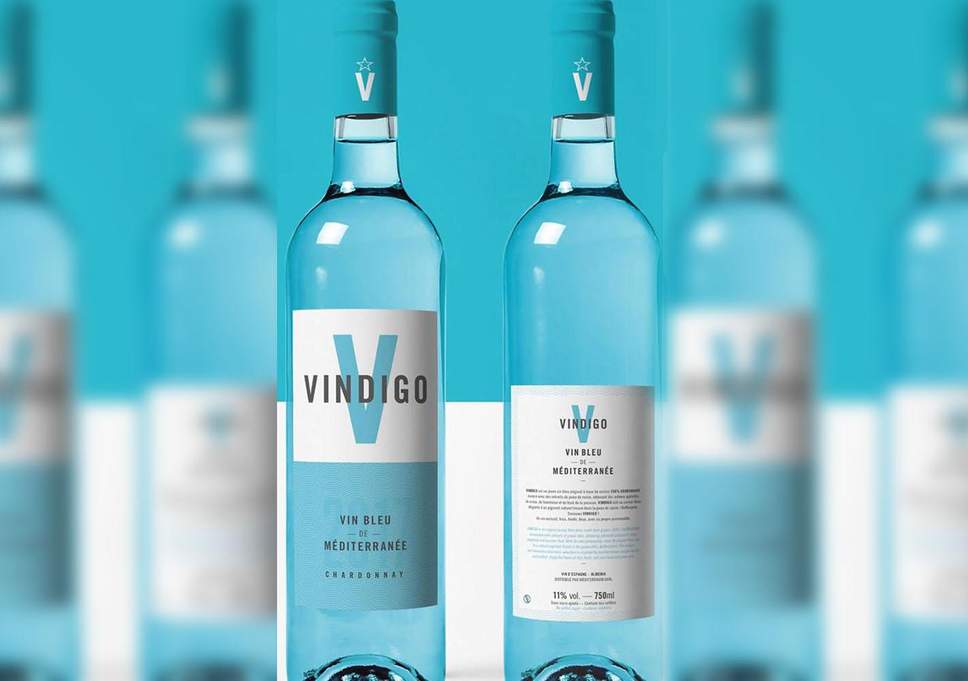 Starting the trend back in 2015, the world's very first 'blue wine' was debuted by a Spanish company of 20-something entrepreneurs who called the wine Gik. Gik is a blend of red and white wine grapes from Spanish and French Vineyards including: La Rioja, Castilla-La Mancha, León and Zaragoza. . Taking media by storm, and running afoul of some European regulations the wine reportedly only lasted 3 days on shelves across France. French Entrepreneur René Le Bail saw the fascination for the blue wine and decided to create his own – Vindigo. However, no French Winery would break tradition to produce it so he moved his production to Spain.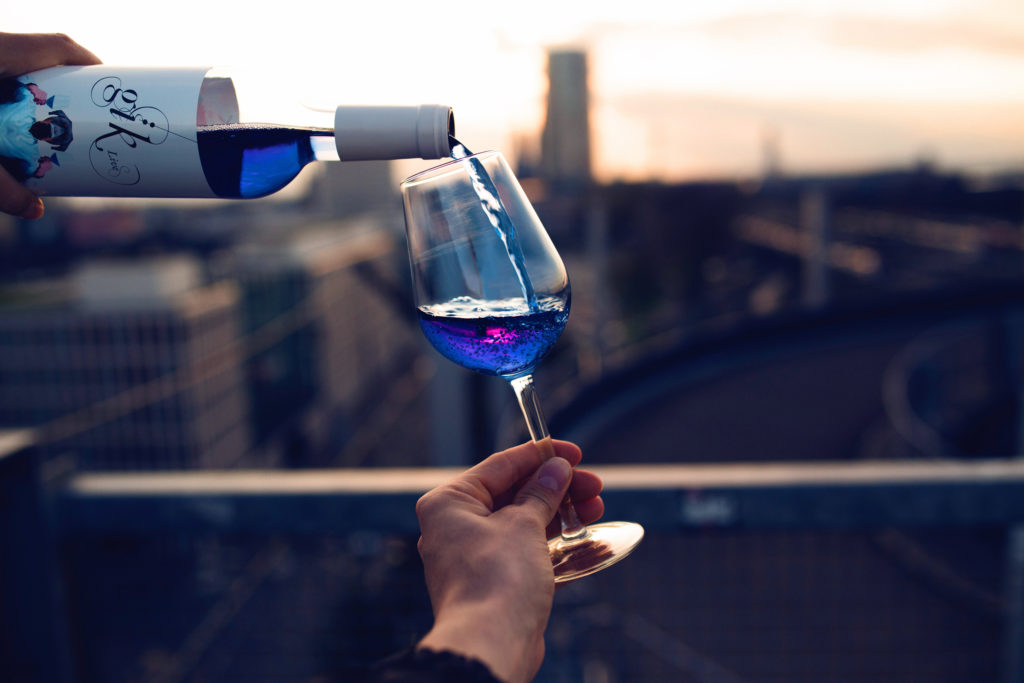 Spring forward a few years to 2020, and Cyprus has joined the 'blue wine' craze. Linos Winery situated in the Omodos, have created Cyprus' first ever 'blue wine' after 4 years of effort – Mediterranean Blu. Catching the colour of the Med in a bottle, Mediterranean Blu is made from 99% Xynisteri and 1% pure grape juice from both Alicante and Mataro grapes. Giorgos, the owner Linos Winery, is emphatic in stating that he uses no artificial colours, as it's gorgeous and vibrant azure colour pigment is found within the skin of the red wine grapes; anthocyanin (E163). Following the fermentation process for white wine and then stabilized with the pigmentation process for the black skinned grapes.
This unique wine is refreshingly sweet, fruity and light at just 12.5% alcohol. Serve chilled to make it a perfect daytime & summer wine. Flavours of berries, raspberries, lychee and citrus. Match the blue of this wine by enjoying it on the beach with friends or poolside on a hot day! For food pairings think light dishes and bites, salads, sushi and