Brad Pitt and Angelina Jolie, co-owners of Chateau Miraval in Provence alongside an exceptional cast of winemakers have created a new rose Champagne!
Described as 'not some celebrity wine, but an authentic project' by the team who stated that Pitt took a leading role in creating the Fleur de Miraval. The first Champagne by the Château is due to launch on the 15th October with a price tag of just €340 ($390) per bottle. Only 20,000 bottles of the Fleur de Miraval's Exclusive Rose first edition will be release adding to its exclusivity.
Involving 5 years of hard work, research and secret tastings being carried, Champagne aficionado Rodolphe Peters, owner of Pierre Peters Maison, joined the ensemble to create the bottle of bubbly adding his expertise, skills and passion to the cast. The Peters family is internationally renowned for its own Champagne, particularly their Blanc De Blancs which has been in production since 1919.
'The result is spectacular,' the proud 56-year-old actor exclaimed to People on Monday.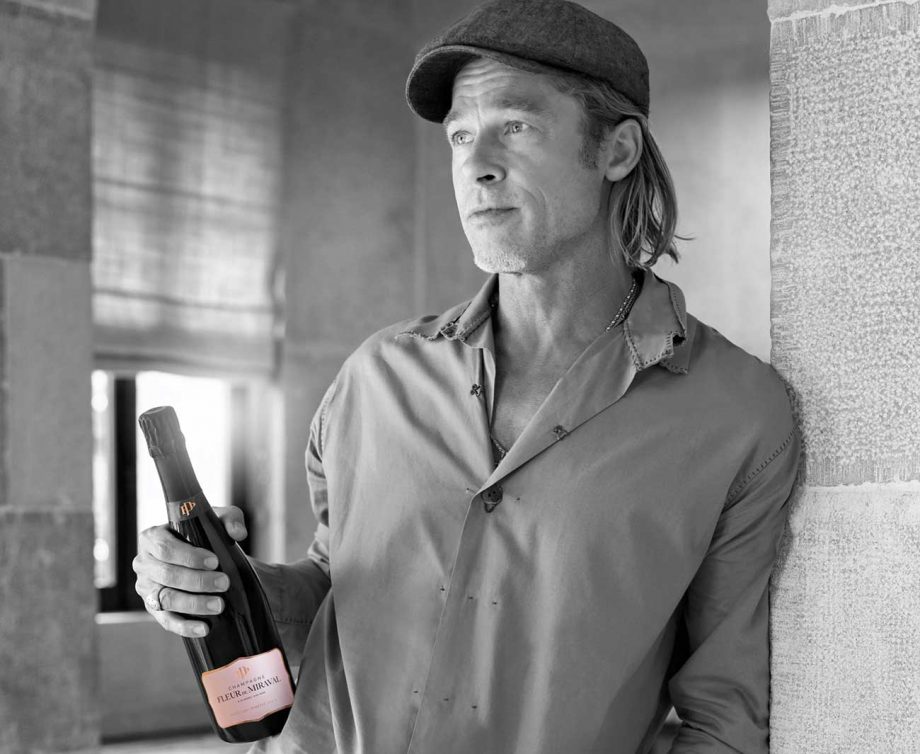 "Miraval isn't a "celebrity" wine for me. Above all, it's a wonderful, exceptional estate that I fell in love with, and that I continue to invest in to make it one of the finest estates in Provence. For the wine, I partnered with the Perrin family. They have been winemakers for five generations. Together, we're in it for the long term. It's not just a passing trend."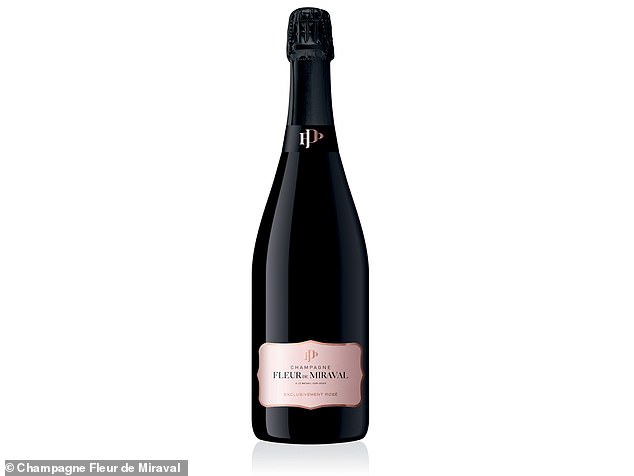 'But rosé Champagne is still relatively unknown. Backed by our success with Miraval in Provence, I wanted us to try to create the defining brand of rosé Champagne, focusing all our efforts on just this one color.'- Brad Pitt
The Fleur de Miraval is a rose Champagne made from 75% Chardonnay and 25% Pinot Noir. Adopting the same method that is used to produce the Provence Rose at Miraval, this Champagne is produced by letting the juice of the grapes remain in contact with the skin for a short time during fermentation.
'This project is, first and foremost, an artistic venture, because producing fine wines is a form of artistic creation,' said the Perrin family.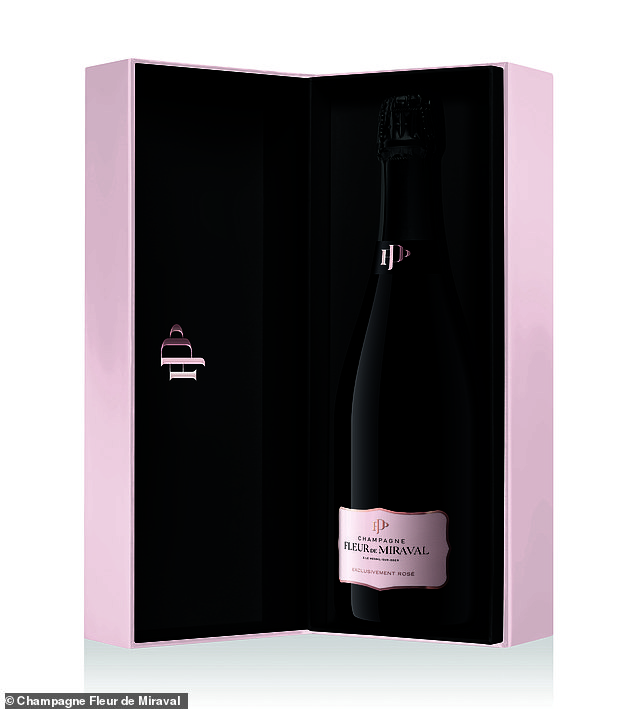 The rose is aged on lees for 3 years in dark cellars located in Le Mesnil-sur-Oger, as Champagne is particularly sensitive to ultraviolet rays and sunlight. In addition, the Miraval bottle is lacquered to prevent its exposure of the wine to light.
Fleur de Miraval was the result of the work of three families all of which whom are passionate about wines, and combining their multiple and complementary experiences.